Soya Lecithin
Soya Lecithin is one of the popular food additives and ingredients in most countries, As a professional supplier and manufacturer, Qingdao Lambert Holdings Co., Ltd. has been supplying and exporting it from China for almost 15 years. Any inquiries and problems please feel free to send emails to us via sales@lambertchina.com, we will reply you within 1 working day.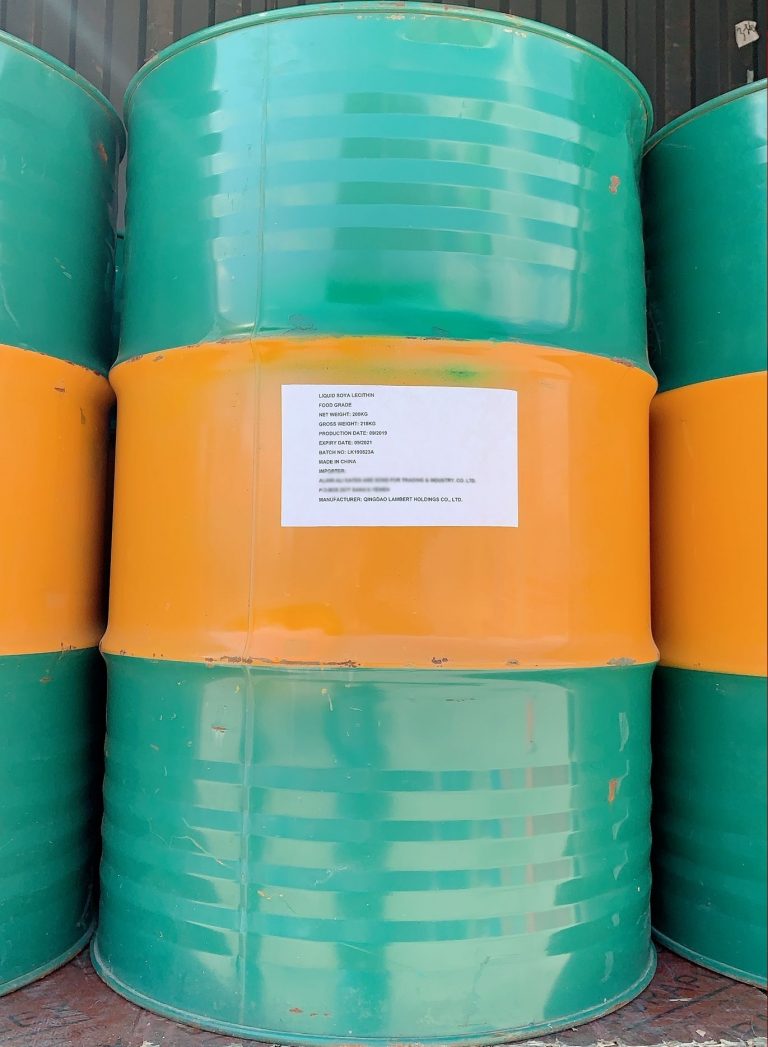 General Information
Soya Lecithin is a refined soybean oil byproduct. Degummed soybean oil is in the process of settling out of phospholipids, and then by processing, formed after drying.

Properties
E Number: E322
Cas Number: 8002-43-5
Specification
APPEARANCE CREAM WHITE & YELLOW POWDER
PROTEIN (DRY BASIS) 68.00% MIN
MOISTURE 8.00% MAX
PARTICULAR SIZE 95% PASS 100 MESH
PH 6.0- 7.5
ASH 6.00% MAX
FAT 0.5% MAX
TOTAL PLATE COUNT 8000 CFU/ G MAX
SALMONELLA NEGATIVE
COLIFORMS NEGATIVE
YEAST & MOULD 50G MAX

Function
* Natural Emulsifier.
* Cost/Benefit Relationship Compared To Other Emulsifiers.
* Standardized Product.
* Medium Viscosity.
* Light Colour
Application
Soya Lecithin can protect, repair of liver injury, reduce cholesterol, increase the blood, arterial blood and soften the effect. Used in the food industry, nutrition and health, agriculture, feed industry, in cosmetics.
Packaging
Fixed Lid Drums - Net Weight 200 Kg 19.6mts/20'Fcl
Storage and Shelf Time
Store in cool and dry place.
Two years from the manufacturing date specified on the package.