Vanillin
Vanillin is one of the popular food additives and ingredients in most countries, As a professional supplier and manufacturer, Qingdao Lambert Holdings Co., Ltd. has been supplying and exporting it from China for almost 15 years. Any inquiries and problems please feel free to send emails to us via sales@lambertchina.com, we will reply you within 1 working day.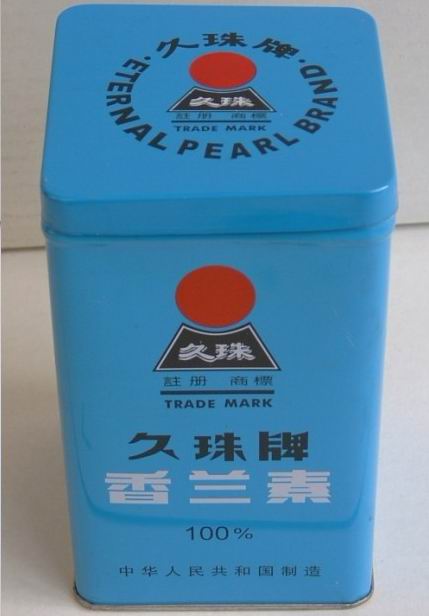 Basic information:
CAS No: 121-33-5
Molecular Weight: 152.15


Chemical information:
Chemical name: 3-methoxy-4-hydroxy-benzaldehyde,
Chemical formula: C8H8O3


Specifications:
Confirm to GB3861, BP, FCC, USP standard.
Appearance
:
White to pale yellow crystalline powder
Odder: Similar to Vanillin
Purity (by GC): ≥99.5%
Melting Point: 81.0
~
83.0
℃

Solubility:1gsample can completely soluble in 2ml 95% ethanol makes transparent solution
Loss on drying:≤0.5%
Arsenic content: ≤3 mg/kg
Heavy Metal(Pb): ≤10 mg/kg


Uses:
Vanillin can be used as food additive in making food ,wine and tobaccos, also it is a fine chemical product.

Packing and Expiry life:
Packing: In 0.5/tins,25Kg/cartons or 50 Kg/drums.

Expiry life: 2 years